Looking for an easy-to-use vaping device that offers a cigarette-like satisfaction for adult smokers? The JUUL2 Device is the next-generation device you need. This device is designed to provide long-lasting battery life, with over 20% more battery capacity compared to the original JUUL Device. The JUUL2 Device comes with a device and a charging dock, but it's important to note that pods are not included. If you're in need of pods, you can browse JUUL2 pods here.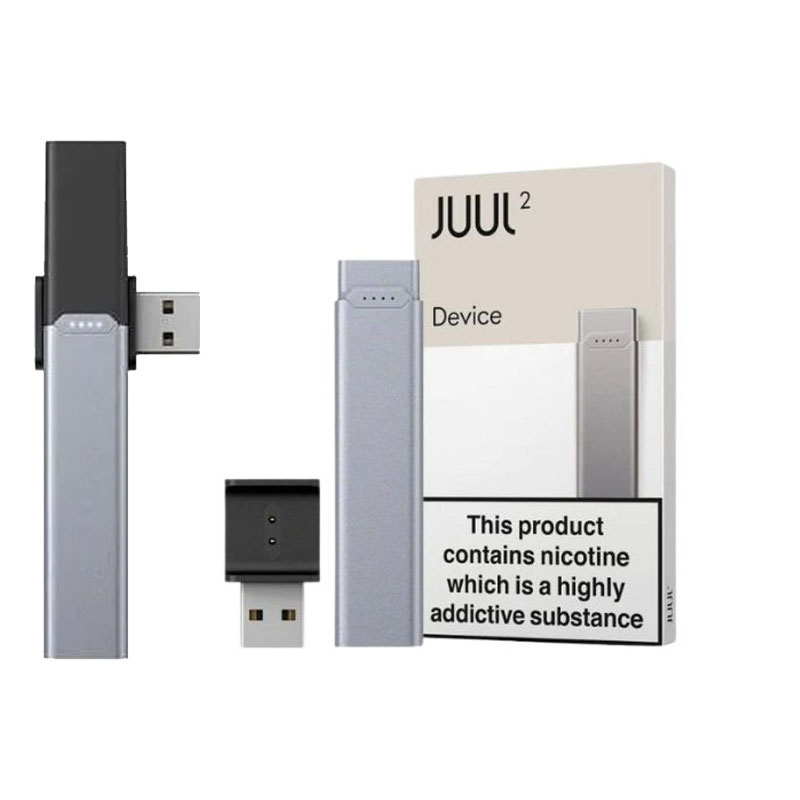 It's important to note that the JUUL2 Device is designed to only function with authentic JUUL2 pods manufactured by Juul Labs. These pods contain nicotine, which can help you quit smoking forever and enjoy delicious flavors without worrying about your health. The JUUL 2 battery will power up your device for hours, giving you the freedom to vape without any worries.
The stylish Juul brand 2nd gen battery is available in Slate Grey color and comes with a USB charger for convenience. With dimensions of 70mm x 11mm x 7mm, it's small enough to fit in your pocket, making it easy to take with you on-the-go.
If you're in the market for a replacement battery by JUUL, the JUUL2 Device offers a 250mAh battery, draw-activated feature, and USB charger included. It's the perfect device for anyone who wants a reliable, easy-to-use vaping experience.
In conclusion, if you're looking for a high-quality vaping device that offers long-lasting battery life and a cigarette-like satisfaction, the JUUL2 Device is the perfect solution for you. Order online or visit any of our stores today to get your hands on this amazing device.